THE MONTAILHAC FAMILY SERIES 
SELIM -HENRI'S STORY 
Why is Olivia Hartford travelling to Constantinople, instead of doing what a young lady should and finding a husband during the London season?  Is it her red hair or her fiery personality that constantly attracts trouble? Her scandalous reputation means that even in Constantinople, her compatriots close their doors to her.  Very well, if they shun her, Olivia will create a new life for herself in this exotic setting. And she does find one English lady to give her some advice. But whether Lady Hester Stanhope's advice is what Olivia's brother would consider "good"  remains to be seen.
 Lady Hester Stanhope
~~~~~~~~~~~~~~~~~~~
 The charming village of Tarabya [Therapia] where the wealthy people of Constantinople spent the summer. Lady Hester lived here while in Constantinople.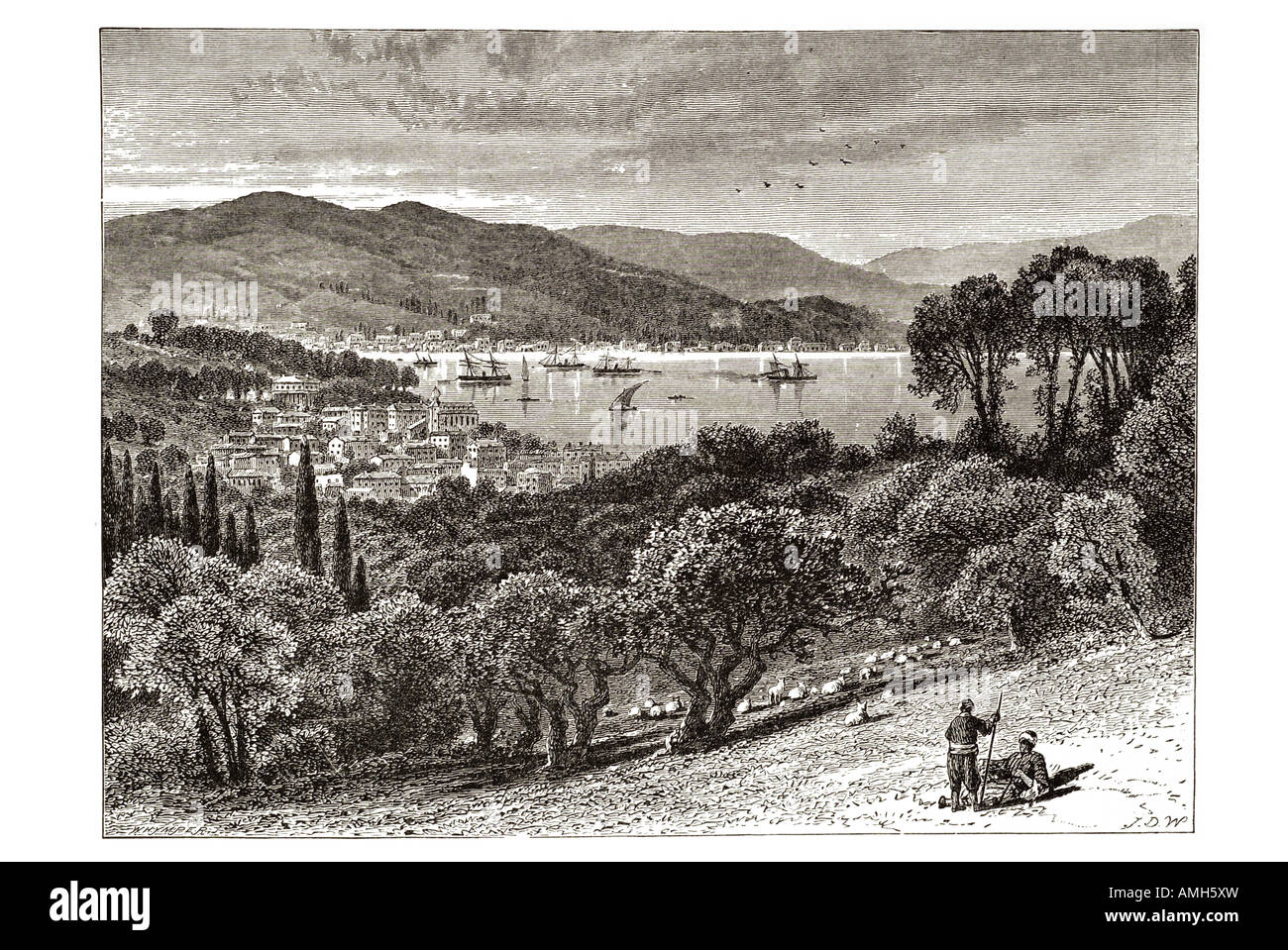 ~~~~~~~~~~~~~~~~~~~~~~~~~~~~~~~~~~
Who is the mystery gentleman Olivia encounters several times at the start of her visit? Is he a Turk or a European? Nobody will admit they can even see him, yet he has a strong personal magnetism. When she is brought before him in a truly oriental setting, Olivia needs all her wits and courage if she is to avoid what seems to be the inevitable conclusion.
Olivia delights in the exotic atmosphere of Constantinople, the beauty of its setting and the variety of the inhabitants in this city at the crossroads of so many different cultures.
                       ~~~~~~~~~~~~~~~~~~~~~~~~~~~~~~
 The developing relationship between Olivia and Selim angers the Sultan. Olivia and her brother are threatened by sinister officials from the Palace. They take refuge on the largest of The Princes' Islands. The tranquil beauty of Buyuk Ada captivates them both. 
But they are now inextricably linked to the forces manoeuvring for domination in the struggle between the Turks, the Russians and the French. On learning that Selim has been injured, Olivia flies to his aid, in spite of the Sultan's express command that she must never see him again. 
Selim gives her a ruby pendant as a token of his regard and begs her to wear it so that even after they part, she will remember him.
Olivia makes an agreement with Selim, which works well until a grave misunderstanding threatens to divide them forever. 
                                      ~~~~~~~~~~~~~~~~~~~~~~~~~~~
A HIDDEN GEM 
A visit to Aynalikavak Kasri [ the Pavilion of the Mirrored Poplars ]to check that my descriptions of Selim's palace were accurate. What a thrill to actually walk though those splendidly ornate rooms
                              ~~~~~~~~~~~~~~~~~~~~~~~~~~~~~~~~
The palace is situated in a park with flowering trees and a large pool. It is a favourite place for many birds, in particular nightingales.         
                              ~~~~~~~~~~~~~~~~~~~~~~~~~~~~~~~~~
   Selim, or Henri de Montailhac, is part-Turkish and part-French.
 His family home is a magnificent Eighteenth Century chateau in the foothills of the Pyrenees. The Ariège region is known for its fierce independence and for its religious tolerance.
 Plateau de Beille
This is the region that Selim / Henri considers to be his home. He and his brothers and sisters have grown up in this part of the Pyrenees.
                         ****************************************